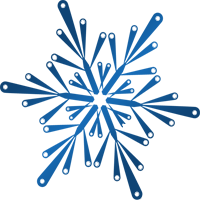 Most of these are heated with a water based or steam based boiler system. The boiler can be either fossil fuel (oil, propane or natural gas) or electric.
Most of these types of heating systems in our geographic area have been in place for many years. There are very few radiant style system installed in new homes these days due to the significant upfront costs.
Radiant systems are intricate systems and should be worked on, managed and maintained by trained professionals. Each type of heat emitter potentially requires a different water temperature to heat a given area and need special attention to ensure that all components are operating properly.
Here at Shaw's we have been installing and maintaining various radiant style heating systems for over 25 years and are here to help with any needs you may have.
Radiant Heating Types
Hot water baseboard
Hot water convectors
Hot water radiators
Steam radiators
Hot water air duct coils
In-floor radiant
Staple up floor radiant
Snow melt radiant systems